In honour of Father's Day, I am starting a new series called My Daddy Rocks. Yup, it's exactly as simple as it sounds – asking some little girls and boys what is so special about their dads, with a little help from mommy of course.
Today's interview is with Lawrence and … well, let's let him tell you about his daddy and The Stinky Cheeseman!
My name is Lawrence and I am 5 years old.
My mommy's name is Mommy and she is helping me tell you about my daddy today because mommy said so… she's the boss.
My daddy's name is Daniel and I call him Just Daddy.
I love my daddy cause I like him, and I like to play with him!

My favourite book to read with daddy is The Stinky Cheese Man!
I laughed out loud when Daddy was getting pictures of him.
(Mommy explains: I think he was referring to the horrible time hubby has at the photo-shoots we've done LOL!)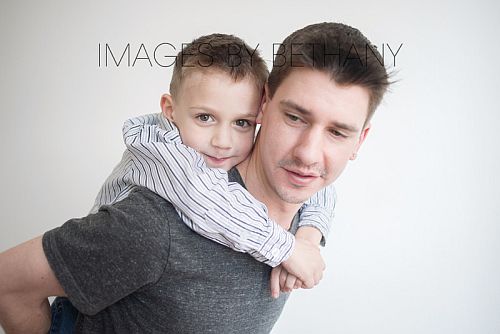 My favourite thing in the world to do with my daddy is going to Science World.
This summer, me and my daddy are going to go to the Aquarium with my little brother! YEAH!

My daddy rocks because he's a super silly butthead! 
Thank you Lawrence! And thank you to Lawrence's mommy Eschelle Westwood, blogger extraordinaire at Mumfection for joining in! You can also find her on Twitter @Eschelle.
If you know a daddy who rocks and would like to participate in this new series, please contact me at thewritemama(at)gmail.com.
<