Trying to promote healthy choices for an active family isn't always easy. There are the times when we've been so busy getting ready for a soccer game or practice and squeezed in a frozen pizza before we headed out the door. Or the endless times my son has begged me for Gatorade or asked for candy when we're out at the store. Or last summer when I broke down and bought hotdogs (because we were raised on hotdogs and turned out all right) but knowing that studies now show that processed meats can be harmful to human health in the long run.
When you get into certain habits, to save time, or because it's what you've always done, or because you gave in to a begging kid despite your better judgement – then how do you change?
When you buy healthy foods and your child and husband ignore them and then hubs goes out and buys pepperoni sticks and perogies – then how do you change?
When you want to get out for a walk and your son either won't go with you or makes your life a living hell while you are out on the walk by whining and misbehaving – then how do you change?
I have so many questions and not enough answers.
That's why I am really looking forward to attending the Healthy Family Expo as a family this year. I'm hoping that we will be able to learn about and get on board with making healthy choices at this fun and educational event.
The Healthy Family Expo is a fun-filled day for the whole family that introduces Metro Vancouver parents to small steps & simple solutions for healthy, active, eco-friendly living.
Highlights of the 4th annual Healthy Family Expo coming up on Sunday, March 26, include:
Meeting popular CBC Kids characters Daniel Tiger, Super WHY!, Bookaboo & Scout;
Bobs & LoLo and Jessie Farrell concerts featuring songs celebrating the natural world;
HUGE Active Kid Zone with rock wall, giant hamster ball race track, Tumblebus & TumbleTown, Springfree trampolines, Sportball & Pedalheads play areas and more;
200+ exhibitors with healthy food sampling & eco-friendly products & services;
Whole Foods Market Zone, London Drugs Health Zone, and brand new Toyota Canada Outdoor Living Zone, West Coast Kids Healthy Baby Zone, and Green Living Zone;
Science World fire show and ninja & tumbling demonstrations on stage;
Vancouver Aquarium AquaVan interactive zone for kids;
$15,000 Grand Prize Showcase including a 1-year lease on a Toyota Prius c;
Baby feeding & changing lounge with complimentary diapers, wipes & comfy seating;
Family Rest Stop courtesy of Love Child Organics and lots of stroller parking;
First 500 adults through the door receive a gift bag full of healthy product samples;
First 200 adults through the door receive an adult pass to Science World; and
Partial proceeds of ticket sales support Canucks Autism Network sports programs.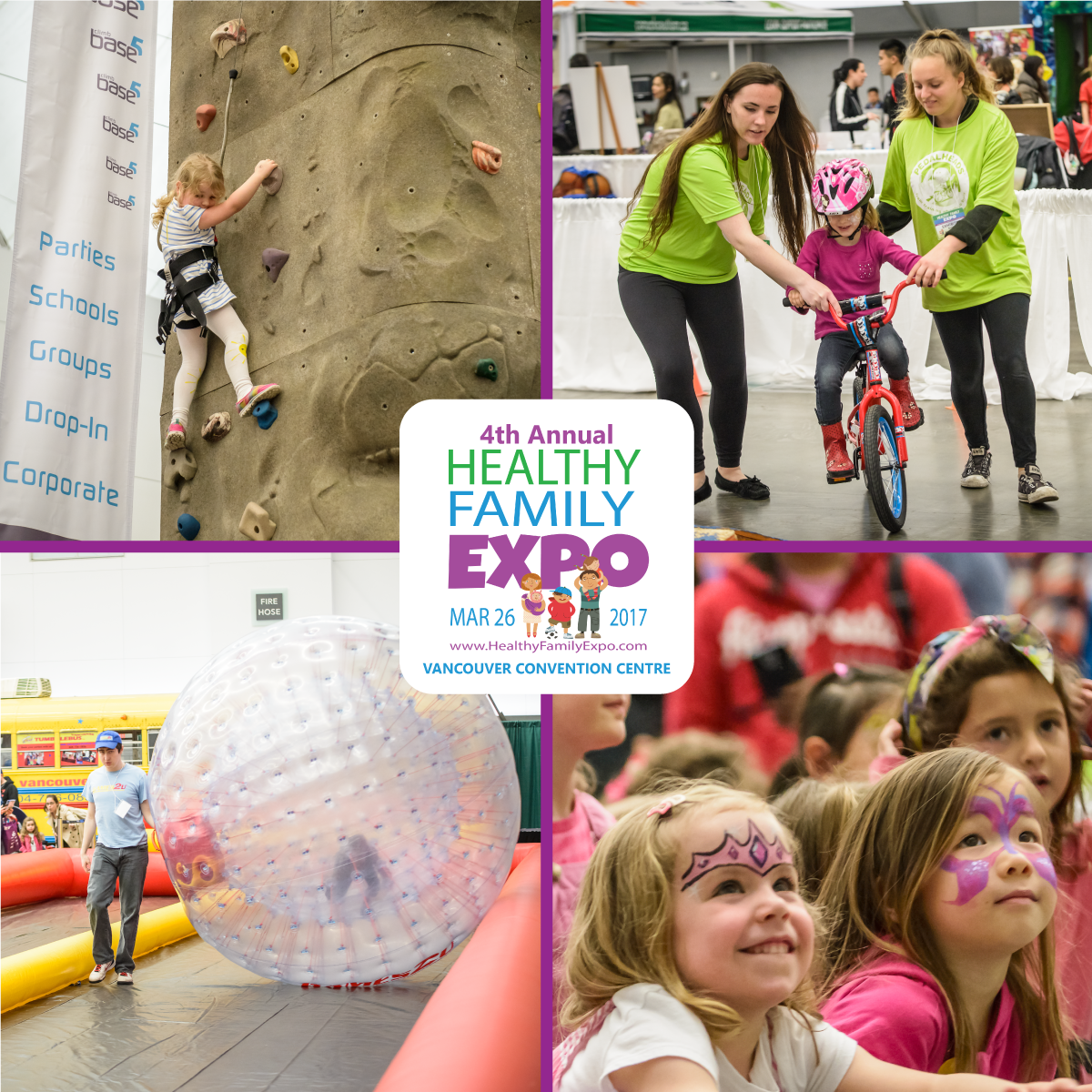 I'm most excited to see that Springfree Trampoline is a new addition to this year's Active Kid Zone at the Expo! It's the smart active living choice that delivers for the whole family and you can test-drive one for yourself at the event on March 26th. And guess what? One lucky family will be taking home a Springfree Trampoline through the Expo's early bird ticket draw, and another one as part of the Expo's Grand Prize Showcase (visit the Healthy Family Expo website for terms & conditions for those giveaways). That's a prize valued at over $3000!
Adult Healthy Family Expo tickets are $15 each online, cash at the door, or at London Drugs from March 1-26. Kids under 16 get in FREE and ALL ATTRACTIONS are included with admission!
To get involved in the fun:
Join the Expo 2017 Facebook Event to RSVP to win thousands in prizes at their March 23rd pre-Expo Facebook Party from 8 to 10 pm!
Buy tickets early to qualify to win a Springfree Trampoline!
Grab 2-for-1 adult tickets online using limited time promo code TWM241.
And to kick off our pre-Expo celebrations, we're giving away a $200 Healthy Family Expo 2017 shopping spree that one lucky winner will get to spend on their choice of exhibitors at the event on March 26th! This online giveaway runs from March 6 – 22, 2017, and the winner must be a British Columbia resident aged 19+ able to attend the Healthy Family Expo at the Vancouver Convention Centre between 9 am & 5 pm on March 26 to pick up and use the prize that day.
Enter for your chance to win through Rafflecopter below.
The winner will be announced at the pre-Expo Facebook Party on March 23rd, 2017!
<