Hockey Wives (Season 3) is back with a very different looking cast this Spring.

Maripier Morin is back along with Emilie Blum and newbie Erica Lundmark to share their experiences with long distance relationships as their partners now play hockey overseas. Emilie is about to become a new mom and Maripier and her fiancee Brandon must overcome the problems caused by their individual career aspirations.
We're also going to be introduced to some new ladies whose partners play in the NHL including Martine Auclair-Vlasic, the wife of Marc-Edouard Vlasic of the San Jose Sharks; Catherine LaFlamme, the wife of Kris LeTang of the Pittsburgh Penguins; and Vanessa Vandal, the girlfriend of David Perron of the St. Louis Blues.
I'm not going to lie. I am going to MISS my favourite wives from Season 2 -Tiffany, Kodette, Martine, Noureen, Angela, and Taylor. They were lots of fun, and there was lots of drama and personality …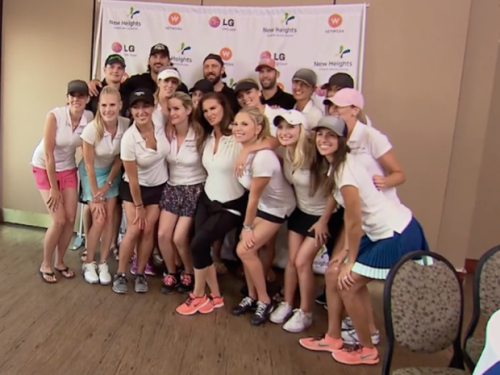 Let the guilty pleasure begin with this preview of the Hockey Wives Season 3 which will officially begin airing on April 19 on W (7 pm, PST)!
<