In December, my lovely group of mom bloggers and our kids hit the Vancouver Aquarium to experience Luminescence. We had a wonderful time exploring how many sea animals are luminescent or glow in the depths of the ocean.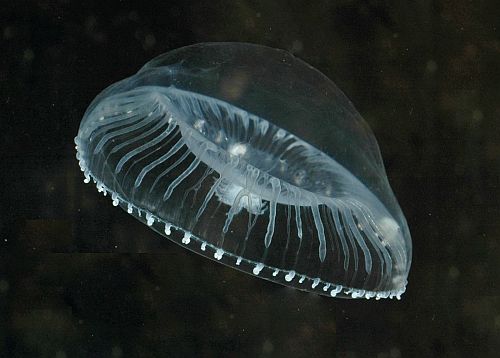 Like water jellies.
And fluorescent sea anemones! 
The kids were pretty adorable and made fast friends.
Hanging out with the electric eels.
Penguin Love too.
The 4D Polar Express show was a little bit magical – I could have sworn we were on that train heading up to the North Pole! At the end of the show, they did a little giveaway and one of the kids attending won a sleigh bell …my son was devastated that he didn't win. Let's just say there is a little something going in his stocking this year that will make it up to him!
Scuba Claus made a very special appearance to search for his golden keys while swimming with the fish. Awesome!
We have been to a lot of festive family events this holiday season. This was one of my favourites. I thought admission prices are reasonable – $21 per adult and $13 per child (age 4-12). Check your entertainment book for a discount coupon.
If you haven't been, be sure to visit the Vancouver Aquarium for Luminescence from November 22, 2012 to January 22, 2013, Visit the website for daily show information: www.vanaqua.org.
<